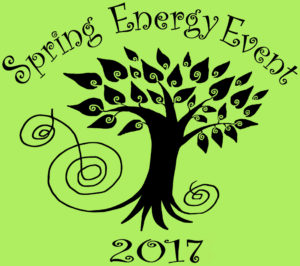 Celebrating Our Fifth Year Anniversary
A wonderful presenters cast comes to you this year, bringing with them new information, applications, new thoughts on timeless subjects and inspiring you-can-do-it support and instruction for our professional helping community.
This year's theme is…
                 EXPAND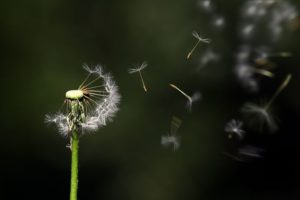 and all that can mean to you…
2017 Presenters and Program
Friday – April 21, 2017
Madison Room — 4th Floor
3:00 p.m.
Check in/Welcome
4:00 p.m. – 5:00 p.m.
Join us in the Madison Room on the 4th floor as we open this year's Spring Energy Event with homepathic and botanical  expert, Alicia North; Visit with energy healer and angel card reader, Lisa Porter, see Terry Lynch and get a feel for Inner Awareness work, and visit our SEE patron saint, EFT Master Nancy Gnecco, for a taste of her signature 'Cutting Karmic Ties' work*.
Adventure 1:  The Natural world:  A Walk on the Wild Side. Let's move our bodies, stretch our legs and maybe even add some new tools to our toolbox on this nature walk-about with The Tapping Herbalist, Alicia North. We'll be introduced to some common wild, spring herbs which can be easily added to the diet to gently support our transition from winter into spring & summer. During our time together we'll experience nature's ability to clear stuck, stagnant energy and rejuvenate our bodies, minds and spirits during our plant encounters and exercises. You'll never look at weeds the same way! Bring a pen and small notebook or sketchpad to record your experience.  www.NorthStarBotanicals.com
Adventure 2: The Angelic world.  Lisa Porter smiles quietly when asked about her angel readings.  She says, 'I just talk to them, and sometimes they talk back.'  She is happy to contact them on any number of things for you, in small, short one-to-one sessions on Friday afternoon.  First come, first served.  Lisa is a practitioner of several modalities and a longtime user of essential oils expertise. Lisa@NatureWorks77@gmail.com
Adventure 3: The Inner world.  Join Terry Lynch, author, teacher, trainer, practitioner and professor, as she brings her newest tools, The Inner Awareness Method (IAM) is a technique that draws on the consciousness of the body to guide and receive the messages hidden in their pain or disease;  fully acknowledged and embraced, the pain is released and transforms into healing.
A physical therapist, Terry is dedicated to the exploration of mind, body, and spirit healing techniques.  Author of the Stressfish Guide to EmoTrance, and creator of Inner Awareness Method, she applies the body's messages to self-healing consciousness for her clients. www.TeresaLynch.com
Adventure 4: The Etheric world.  Etheric cords are energetic bonds that stretch between two people for the purpose of transferring emotional energy. EFT Master Nancy Gnecco says they are present in all relationships, and allow us to feel connection with others.  However, not all cords are positive; when a relationship is out of harmony, it serves both people to cut the cords, releasing any unhealthy parts of the relationship. Utilizing EFT with powerful, guided visualization you can become free of negativity between yourself and another, reclaiming energy that has been draining you or straining a relationship. You can also meet her and arrange for a private session.  www.NancyGnecco.com
5:00 p.m. – 5:45 p.m.
Grab a friend…get a beverage and a comfy seat…Relax…in the company of your friends and the like-minded, begin to open and  EXPAND as we ease into our 5th year together.
5:45 p.m. – 7:00 p.m.
Dinner in our reserved section of the new dining room.
7:00 p.m. – 8:00 p.m. 
The 2017 Kick-Off Panel Discussion:  
                How We Heal is Very Personal
Join us for a powerful panel discussion, moderated by Tapping Q and A editor, Gene Monterastelli, and featuring longtime energy practitioners Ange Finn, Annabel Fisher and Annie Siegel Alexander.  Health crises not only happen to us, but also to everyone around us.  How do we navigate those waters?  Truly provide support, instead of more stress? You don't want to miss this opportunity to hear about the healing journeys we make, with curiosity, candor and compassion.
*joining by Skype

8:00 p.m. – 8:45 p.m.
Feature: Emotional Smarts & Body Language, with Robin Bilazarian

Robin Bilazarian, LCSW, DCSW, DCEP, an International Certified Master EFT Trainer, psychotherapist, author, lecturer, and trainer.  Author of the book, Emotion Smarts: 60 Management & Communication Techniques for Emotional Freedom, Robin practices what she preaches each day.  Working within a regional trauma hospital, she provides staff assistance to a highly skilled team of healthcare professionals dealing with extreme and chronic stress and trauma.  In private practice, she also trains other psychotherapists  in EFT and HAT, offers corporate training and speaks at conferences.  Her passion is bringing these methods into the mainstream, from her primary work as a brief therapy expert for anxiety, stress, crisis intervention, phobias, and grief. Contact her here: www.RobinEFT.net
Saturday – April 22, 2017
Ambassador Ballroom
9:00 a.m. – 10:15 a.m.    Welcome and…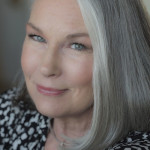 Jondi Whitis is the founder and host of the Spring Energy Event.  She's an accredited master Trainer & Trainer of Trainers, delighting in mentoring others in the practical application arts of Tapping, creating practitioners of excellence.  A board member of AAMET International, she also belongs to the largest EFT organizations, and is an original member of the EFT Guild, an association of EFT excellence and exceptional support to its practitioners.
This year she talks about
 Co-Creating a Better Future in a Culture of Chaos.
 From self-care to youngest care, we have the tools, the language and the will…don't we?  You can also join her in any of her workshops, including the Master Class on Monday with fellow MTOT  CJ Puotinen. You can find all of the workshops, trainings and details here:  
www.EFT4Results.com/training
10:15 a.m. – 11:00 a.m.
Helena Berggren, the SunnySoul Coach, crafts a presentation around times that weren't so sunny, calling it  PERFECTLY  UNHAPPY.  Using the learning as wisdom to pass along to others Helena now enjoys helping her clients find their light within, releasing blocks, fears, an
d limiting beliefs that hold them in the grip of that old pattern she knows so well.  Helena helps them return to following their dreams and happiness.  This talent has been her  passion since she co- coached the Swedish National Dance Team to the World Championship finals in 2004. Since then, she's been writing her soon to be released book, "There is Light: A Key to Releasing the Demons in Your Mind and Welcoming Love, Joy & Confidence."   
She brings her experience in Sports Psychology, Kinesiology, Nutrition, and EFT, together with her decade in the corporate world, for her clients' transformations from living lives of  pain, loneliness, despair, shame, and fear.  Contact: www.sunnysoulcoach.com
11:15 a.m. – 12:30 p.m.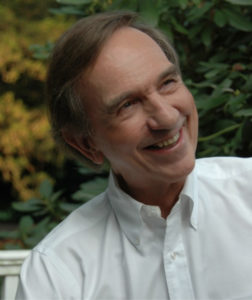 Author, practitioner and integrative therapist Henry Grayson returns to SEE, to speak about his latest book, YOUR POWER TO HEAL.  His presentation will be an interactive experience of his veritable 'toolkit' for discovering, then dealing with, the subconscious beliefs and disturbances running our lives and contributing to illness. Contact: www.henrygrayson.com
12:30 p.m. – 1:45 p.m.  LUNCH
1:45 p.m. – 2:45 p.m.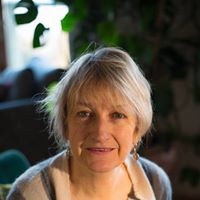 Essential Healing with Deborah Sampson   
Before EFT, as a holistic practitioner using aromatherapy and reflexology, (often in tandem), Deborah treated clients with a whole range of diseases: from skin complaints such as eczema and psoriasis to respiratory problems such as asthma and bronchitis to depression and hormonal imbalance.  Her very positive results were further enhanced once adding EFT to the mix. Now Deborah uses her essential oils' expertise in tandem with EFT, to deepen and continue the healing process reach its natural conclusion.  She joins us at SEE all the way from Brive, France, bringing her passion, experience and deep insights for using the healing power of essential oils within our own work.
Contact her here: Aromatherapist, Reflexologist, EFT Practitioner & Trainer  www.deborahsampson.net/eft
2:45 p.m. – 3:45 p.m.
Susan Jeffrey Busen, The Investigative Health Coach™, is an International best-selling author, practitioner, and speaker who helps find resolution for people and animals who are struggling with physical symptoms & emotional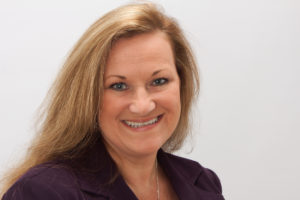 distress. A  former environmental biologist/ research scientist, Susan's  own health challenges led her to explore natural health and energy-based therapies. Now she is an advocate of health freedom, environmental awareness, and a non-GMO activist. Susan is the founder of GetSet™ Tapping which includes EFT, Tap into Balance, and My Pet Healer.
Susan's passionate about using creative and innovative techniques to determine the underlying cause of her client's health challenges. She uses her GetSet™ Approach, EFT, and her years of expertise in research to educate individuals in private sessions and in group events, such as schools, hospitals, and businesses. She's the author of 8 books(!)** with 4 more in progress.  www.TapIntoBalance.com
4:00 p.m. – 5:00 p.m.
CJ Puotinen returns to us from Montana, and will go much more deeply into more effective, faster, deeper ways to work with physical pain symptoms and pain relief.  An author, writer and master of many modalities, CJ's signature synthesis is a seamless balance of Tapping protocols, Emotion and Body Codes, and a deep understanding of health.  Join her for this demonstration of powerful combinations for greater effectiveness and positive physical results. Contact: www.taptheworldeft.com
5:00 p.m. – 6:00 p.m.
Mix and Mingle…refresh yourself, take a walk outside or downstairs and join us in the lounge… greet your friends, compare notes…how have you EXPANDed since last year?….share a thought…take a breath….ENJOY some relaxing moments with your like-minded friends, in community!
6:00 p.m. – 7:15 p.m.
Dinner in the main Dining Room; separate section for SEE.
7:15 p.m.   Two Workshops to Choose From!
Ted Robinson returns by demand, presenting an even more amazing version of his popular HypnoScan class, version 2.0! Popular EFT Tapping Group guru Ted is also a practicing lawyer & celebrated hypnotist. Ted@TedRobinson.com
~OR~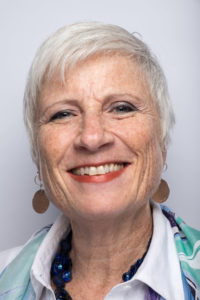 Jill Greenbaum returns also, this time with a Saturday evening workshop on using Story Telling & Story Catching in your life and work.  Artist, author, presenter and speaker, she brings a powerful combination of knowledge and skills together in her lively  presentations.  www.JillGreenbaum.com.
8:30 p.m. LET  THERE  BE  MUSIC!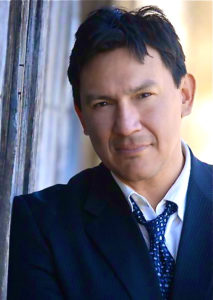 Award-winning Recording Artist, Songwriter, Actor, Psychologist and Behavioral Specialist Darryl Tonnemah comes to share his wonderful music with us.
Darryl's a Full Blooded (Kiowa/Comanche/Tuscarora) Native American Psychologist. He has a PhD in Counseling Psychology and Cultural Studies, and teaches across North America on health behavior change, and how Trauma affects behavior. Darryl is committed to empowering Native Peoples, using research, education, music, writing, and acting to reach his audiences. He's recorded 9 award-winning CD's. and appeared in 3 movies, including The Cherokee Word for Water, and 2 New York City Stage Productions,  "Manahatta" and "Sliver of a Full Moon". He lives in Western New York and in Oklahoma, with his beautiful wife and three children.   He is a frequent training partner with Jondi Whitis, and she's thrilled to have him finally join us for our 5th anniversary.
Sunday – April 23, 2017
Ambassador Ballroom
8:00 a.m. – 9:00 a.m. Breakfast in hotel
9:15 a.m. – 10:15 a.m.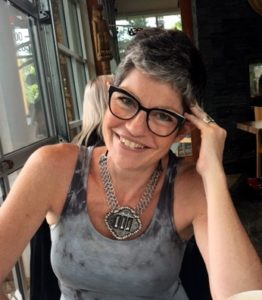 How to Accomplish What Your Heart Desires with Less Push and More Ease
Are you a highly driven, open-hearted woman in pursuit of your dreams? Do you feel as though something is missing? Maybe you're prompted to ask, 'how do I make this one life count?'
Trainer & Practitioner Annabel Fisher shares her journey from a terminal disease diagnosis to complete surrender, recovering not only health, but self and wisdom.  She comes to SEE to share her daily tools and strategies for ensuring your needs are always met, and you'll have more than enough energy to accomplish what your heart desires.  Annabel offers guidance to becoming open and receiving throughout your day, feeling fully supported by the Universe, no matter what happens.  Learn how her wake-up call transformed her into a Self-Care Warrior.
Author of 'The Healing Game: Transforming Chronic Illness Using EFT,' she's writing her second book, now about receiving love.  Contact EFT & Matrix Reimprinting Practitioner & Master Trainer here:  www.AnnabelFisher.com
10:15 a.m. – 11:00 a.m.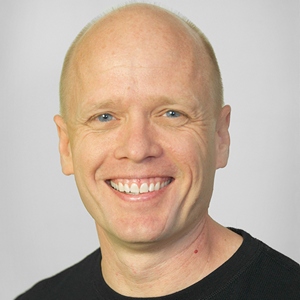 Rick Wilkes, live by SKYPE
EXPAND — When we're wanting to expand, we're wanting to GROW the sweet, nourishing aspects of the relationship.
1) Explore what you want to expand in your EMOTIONAL world. We tend to think of actions when in relationships:  Intimacy, Connection, Co-Creation, Tenderness, Safety, Ease… and a million actions can flow from that.  We'll Tap with that!
2) Where do you find it difficult to stay in your YES? When we are expanding, doing things that are a NO for us is like expanding towards a sharp rock! Ouch! Tapping on specific times when we do things that are not a YES for us helps us tremendously to feel safe, non-resentful, and excited for MORE!
3) EXPAND isn't linear, there are inhales and exhales, closer and further. For many feelings trigger when someone moves away, even if it is for their own balancing and self-care. An EXPANDING Universe means larger gravitational pulls. Finding the sweet orbits amongst those in your circle means less collapse and more Swing Dancing!
Rick can be reached here:  www.ThrivingNow.com
11:15 a.m. – 12:30 p.m.
Gene Monterastelli is a foundational member of the Spring Energy Event team, and the founder and editor of the most content-rich site on the web, and the #1 podcaster for EFT, TappingQandA.com   This year he presents his signature style of immediately useful presentations, on Transforming Beliefs. We're born with a blank slate but pick up beliefs especially in early childhood. Which of those are still useful? How do we transform the ones that aren't?  Tapping coach & marketing expert Gene is based in NYC, and can be reached here: Gene@TappingQandA.com
12:30 p.m. – 1:45 p.m.   LUNCH in hotel
1:45 p.m. – 3:00 p.m.
EMILY DE DEMKO, arriving all the way from lovely Corfu, Greece, will be presenting a mini-workshop
on her Heart & Soul Lab work.
Clairvoyant and intuitive since a young age, Emily is an 'ancient of days' healer and seer whose own journey is a conscious path to ONENESS.  She works as a channel, and is  pioneering the combination of this with energy psychology skills and techniques, in order to shift our energies into alignment for the next wave of consciousness.
She believes energy psychology practitioners are front-runners for this new way of living and being. She'll be presenting you a portion of her signature Heart & Soul Lab, focused upon dropping the fear around our story.
3:00 p.m. – 3:15 p.m.  BREAK & Snacks
3:15 p.m. – 4:15 p.m.
International Energy Coach Kristen Ferraro developed her Spiritual Freedom Practices to bring practical empowerment with balanced energy to her clients and groups.  Today Kris brings her signature, dynamic style to present day concerns: Finding Certainty During Times of Great Change.  It's no secret the world as we know it is going through upheaval. From advancements in technology to political strife, we are experiencing radical change in ways that could not have been predicted even a few years ago. The old ways of "managing" stress, with avoidance, addiction, and implosion, are no longer providing outlets. This is where we come in:  EFT practitioners are poised to provide what is most needed now:  practical balance in a topsy turvy world.
Together, she'll help us find our inner certainty, get grounded and then take this to our clients, students, and groups. Get out your super hero capes – serving more powerfully is coming up! Contact Kris here:  www.krisferraro.com.
4:15 p.m.  
Our Famously Generous Raffle & Joyful Celebration of Community
Every year we wrap up the annual Spring Energy Event with raffles, presents from our presenters and our community and special announcements for the upcoming events, groups and what they can expect coming their way to keep the spirit of community and support alive!
 *  EFT Master Nancy Gnecco will be onsite all weekend, and offers personal & private work on a first-come, first-served basis.  You can reserve in advance, too, here:  www.NancyGnecco.com
and the fun need not stop here!
EXPAND a little further…
We invite you to stay over, and enjoy
our Post-Event Master Class
Monday, April 24, 2017
9:30 a.m. – 3:30 p.m.
Details on upcoming workshops, including the option Monday SEE Master Class workshop, are here.
We'll be teaching the paradox of going S-L-O-W in order to speed results, and how this is expertly navigated through our favorite EFT techniques and variations.  We will demo and work hands-on for masterful application.  Join us and learn how we teach old techniques new tricks, for better results!
Info and registration here: eft4Results.com/Training  scroll to the Green Toolbox icon for the Master Class.