In 2018, our theme is RELATIONSHIP
LIZ HART, MT – The Client Alliance Relationship Guide
GENE MONTERASTELLI
Resource and Energy Management in Relationships
The relationships we have are living breathing organisms with give and take. Sometimes there can be a lot more give than take. This can hurt our feelings about the relationship, about the person we are in relationship with, and can even have detrimental impact on our other relationships. Gene is going to explore who we can create, maintain, renegotiate healthy boundaries in our relationships.
KAREN C. L. ANDERSON: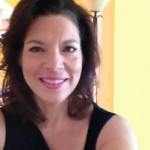 Compassionate Accountability in Our Most Powerful Relationships
Words and concepts like "being accountable," "taking responsibility," and "setting goals" used to strike terror in my heart. I used to think these things involved blame, shame, strictness, harsh judgment, and suffering. This is how I was mothered and it's what my mother (and her mother) modeled in regards to the relationship they had with themselves and others. For years I bounced between two extremes: blame/shame/strictness and wild, boundaryless free-for-all. With simply a desire to practice acceptance and to walk a middle path, I learned to "re-mother" myself and now help other women do the same. Re-mothering is the process of changing your internal definitions of what it means to be mothered and includes whatever you need and want it to: acceptance, nurture/care, teaching by example, belonging, confidence, resilience, independence, trust, etc. In this interactive talk, I will share some of my favorite methods and practices for re-mothering and creating compassionate accountability.
JAMIE MONIAK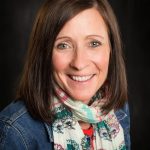 The Space Between Us, Giving Children A Roadmap for Well-Being
Our Relationships to 0ur children and what we can teach them.
What do parents want most for their children? They want their children to be happy, to feel confident, to have friends, and to feel good at something. Parents want the best for their children, they want their children to feel like they belong and are important to others.   How do kids learn that they matter? How do kids learn to navigate and develop their emotional and social landscapes?
In this presentation, Jamie discusses how the way we connect with our children matters. Utilizing case studies, Jamie shows how kids learn social and emotional intelligence in their relationship with us or in, what Jamie calls, "the space between us." Us, adults are the roadmap for our children's developing social and emotional intelligence. Focusing on what kids need us adults to do "in the space," Jamie gives adults a roadmap for creating well-being in children, born of her years of experience and specialty training as a LPC,  certified Animal-Assisted Play Therapist, Filial Play Therapist, EFT and Reiki Practitioner for children and their families.
More information: www.inbalancestudio.org
DR. LORI EANES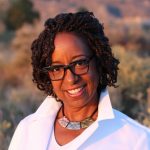 The Relationship we have to our bodies' wellness through the lense of  health & wellcare.
In her presentation, integrative health expert Dr. Lori shows you how to navigate an evolving healthcare system with empowerment and self-care solutions. If you, too, believe that 'there's more than one way to heal' she'll teach you how to disrupt the cycle of ill health by nourishing the body and quieting the mind. With excerpts from her upcoming book, she'll share with you 'what your doctor hasn't told you'. It's no longer about health, it's about healing lives. Board certified and a force for wellness for over 20 years, Dr. Lori speaks powerfully to our knowledge of self-care with energy work and how we can create balanced solutions in our current healthcare environment. Dr. Lori will offer both professional and spiritual insights from her life and years of service. With excerpts from her upcoming book, she'll share with you 'what your doctor hasn't told you'. It's no longer about health, it's about healing lives, starting with our own. www.drlorieanes.com
RUTHI JOYNER COHEN     
Creating an Abundance Relationship with your Future & Your Business
Is your relationship with your past or your future guiding the growth of your business?
According to Dr. Joe Dispenza, "It's time to be defined by a vision of the future instead of the memories of the past".  
Do you have limiting beliefs that are holding you back from attracting your ideal clients? Growing a thriving business is an inside job. Your mindset, beliefs, and vision are the critical elements  for creating your relationship with your future clients.
In this experiential presentation, we'll delve deeply into the limiting beliefs you still carry around money, and manifesting your ideal relationship with your future, business and clients.  Come, let's create the  Future Ideal Business, together.
KELLY ROUGHTON  

Our Relationship to Community, and our role within it.
We naturally yearn for belonging, connection, support, oneness of purpose as well as other things that community has to offer us. But what can we do when we don't have a ready-made community to join? What if there were no need to feel isolated or disconnected, and creating community was simpler than you thought?  From the qualities you'll need to be an organizer to the types of groups you can form and the tools available to make it happen, you'll learn how to do this with ease.  Maybe community is simply waiting on your next step!
HARRY PICKENS –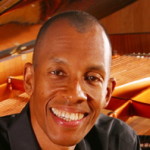 Transforming the Relationship With Yourself Transforms Your Relationships With Your Clients
How to bring all of you to what you do: integrating your life experience, formal training, self-study, and inner wisdom in service to your client's wellbeing.  Harry's session will invite you to tap into your own lifetime of experience, discovery, learning and wisdom as you aspire to bring the very best of the irreplaceable miracle that is YOU – your unique genius – in service of your clients' healing, wellbeing and joy.   How transforming your relationship with YOU can transform your work with others.
Harry Pickens is an autodidact, a self-initiating,  self-motivated learner who's integrated extensive training in EFT, PEAT processing, Havening Techniques® and Strategic Intervention along  with hard-won life experience and wisdom from a world-class jazz pianist and composing career, together with the fruits of decades of spiritual practice to develop his unique, seamless approach to serving clients.
More to Come…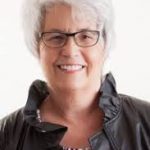 NANCY FORRESTER, MTOT – The Responsibility of  Relationship to Ourselves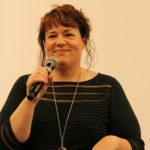 KRIS FERRARO – Our Relationship with Release, and Letting Go