SEE 2020 Presenters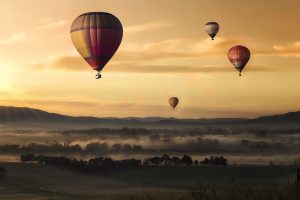 SEE Host Jondi Whitis is joined each year by a curated mix of presenters: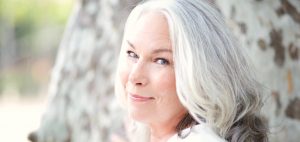 You'll always find local community speakers, new modality or protocol introductions, guest speakers from afar, deeper investigations on traditional or cutting edge concepts, and presentations from the founding members of SEE. 
NEW this year is a format that includes more time for deeper, interactive work with our presenters, extended demonstrations in action, as well as some smaller presentations and more 'visitation' with new and old friends, alike.
You can download the schedule here soon, and read more about who is coming to present, right here:
This year the theme is Integration.  All of us have multiple energetic modalities we love, teach and incorporate in a variety of ways.  So the question is, how do we keep growing, integrating, deepening …and do so with skill and integrity?
Those he assists ascribe their success to his uncanny ability to translate intentions and values into step-by-step implementation procedures that enable leaders, enterprises, and causes to walk their talk.  There's much more to say about him, but I'll save that for later!   Suffice it to say he's a living embodiment of our Integration theme!
GENE MONTERASTELLI
Lessons from Hypnosis: Better Integrating the subConscious Mind, Hypnosis and Tapping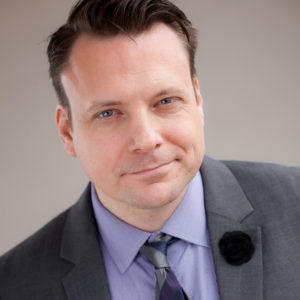 This year Gene focuses upon the integration of hypnosis, and trance state with the speed and ease of Tapping.
A foundational member of SEE, Gene Monterastelli is the founder and editor of the most popular and content-rich Tapping site and podcast, TappingQandA.  From this stellar resource, he also offers a variety of programs and methods for accessing better in our personal and business lives.
Gene's wide range of experience and understanding of the EP, Hypnosis, Speaking and coaching worlds deliver useful, pragmatic presentations valued by all kinds of welfare workers, practitioners and businesses.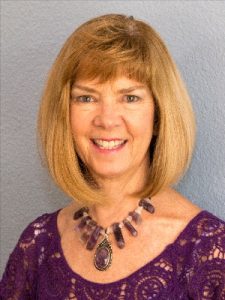 COL. VALERIE RICE
Integrating the Energy Medicine protocols into Tapping.
Col. Valerie Rice, PhD joins us again at SEE, this time as a Presenter.  A longtime advocate of different healing therapies and modalities, she is also completing her coursework in Eden Energy Medicine, as a Trainer.   Integrating Tapping and EP and Eden Energy work into usable forms and routines that promote wellness, heal and sustain those gains is the intention of this presentation.
JENNIFER MOORE  Empathic Mastery: The Integration of Sensitivity, Healing & Wisdom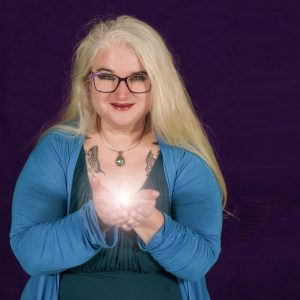 Author and Master Trainer for EFT International, Jenn is a mentor and healer for other highly intuitive and sensitive women.  Illuminating the fine line between being highly sensitive and empathic is a careful integration for those offering energy healing and alternative services. Empathic Mastery starts when we can identify our state of being and then discern what's actually ours …and what isn't. Join her to talk about 'the walk,' and navigating the path to honoring our gifts with integrity.
DR. JOE SCHIPPA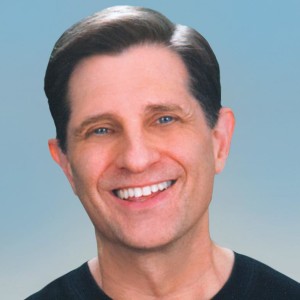 Releasing the Energy of the Free Self with EFT & LogoSynthesis
A fan of the LogoSynthesis model, recently updated and reintroduced, has found a new fan with Dr. Joe Schippa.  Combining this process with EFT provides power and purpose in your transformational change work. Joe Schippa is a Clinical Psychologist, Neuropsychologist, Hypnotherapist, Life Coach and EFT Practitioner, and an advisor for the Newtown Stress & Trauma Relief Project.
MAURA FINN
Creatively Integrating a Sovereign Life of Purpose & Passion
A multi-dimensional healing activist and life catalyst, she's been a teacher in several lands, poet, and integrationist – using  experiential workshops featuring meditation, yoga, writing, breath work, Tapping and intuition to find and travel the unique pathways of the human heart.Maura's far-reaching travels and experiences infuse the authentic  soul search and wisdom traditions she will offer at the 8th SEE.
CJ PUOTINEN:  A full session of integration, using EFT, Emotion Code and Muscle Testing.
One of my favorite Trainers and multi-modality Practitioners
 CJ Puotinen
 will be sharing live an entire session demonstrating the artful integration of modalities, with integrity.  She'll be a live demo, integrating the integrous use of EFT and Emotion Code, skillful questioning techniques and muscle testing.
SAMANTHA ABRAHAM joins us this SEE as a Presenter, sharing one of her many modalities and interests, the Japanese art of Jin Shen Jyutsu, and how the two practices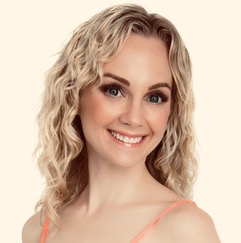 And as our SEE 2020 Vision theme this year is Integration…
Who better to speak about that than the delightful Dr. Henry Grayson,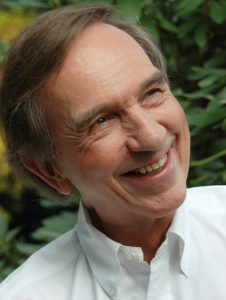 author, therapist, psychoanalyst, energy practitioner and founder of the National Institute for the Psychotherapies in NY.  I've asked Henry to make his presentation deeply personal, walking us through his vision and heart for therapy models to expand, evolve, and grow alongside our concepts of Healing…only to watch as that particular dream fell back into the dense paradigms of the past. Viewing our lives in '2020 hindsight' is one of the fearless authenticity principles that Henry speaks so eloquently upon, combining the learning of the head with the lessons of the heart.
Craig Weiner & Alina Frank.  What's Your SuperPower? Using Your Personal Story to SuperCharge Your Marketing.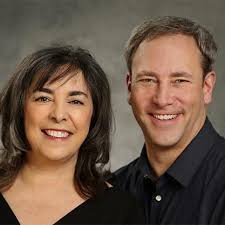 Every marketing program talks about removing your doubts and money beliefs to change your mindset, then following a certain set of marketing and advertising steps to generate clients.
What if we showed you how to supercharge those steps by beginning with your personal story? It's your secret superpower!  We'll show you how to make 'what happened to you'…matter, in ways that authentically connect you with your natural audience. Join us as we pull back the curtain on how to make your story … your SuperPower!, using years of experience, and EFT, of course. This year's marketing workshop takes place on Saturday night.
Craig Weiner & Alina Frank created and manage the EFT Tapping Institute from Whidby Island, Washington, teaching, traveling and mentoring, in conjunction with the EFTinternational.org association.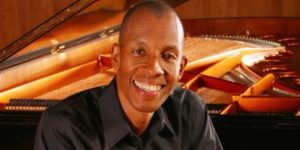 Harry Pickens returns!  He is both a world-class jazz pianist and an excellent Tapping practitioner of many modalities that comfortably integrates his passion  of music, Tapping and Havening for deep transformational change. For SEE 2020 Harry speaks eloquently on both how we integrate our practices for purpose, but also how we integrate the ebbs and flows of our Life into a sacred whole.
Kris Ferraro – The Phoenix:  Integration of Soul and Body   
Life can be unpredictable. Illness, loss, financial and relationship challenges can happen, regardless of our best-laid plans. This can be especially difficult for coaches, healers, and helpers of all kinds. We help our clients navigate dark terrain, but it's easy to get lost on our own. Sharing from her personal journey, Kris provides keen insights and practical strategies for rising up after Life has thrown you off-track.
A foundational member of SEE, Kris Ferraro is an International Energy Coach, Spiritual Practitioner, Advanced EFT Practitioner, author, speaker & workshop facilitator. She speaks to diverse audiences, spreading a message of practical empowerment through balanced energy and spiritual practices
Her first book, "Energy Healing: Simple and Effective Practice to Become Your Own Healer", from St. Martin's Press, will be released April 30, 2019.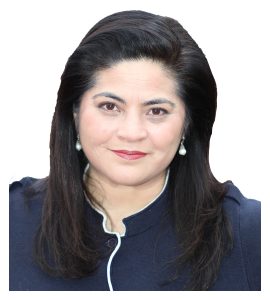 Bolstering our commitment to keep integrating Tapping and Energy Arts in alignment with practical business-building, we've invited NYC businesswoman and practitioner  Lee Uehara to speak to unleveling your digital world, to promote what you do and who you are.  Lee created the movement to make International Tapping Month, each August, and will help you walk away with a do-able digital plan of action for your business, too!
VALERIE SULLIVAN   Introducing veterans groups in hospital settings has been Valerie's latest real-world use of EFT, and she has surprising lessons learned from her adventures in this assignment as well as earliest uses in the justice system and in treatment. Her hard work has brought her a grant to fund her explorations. But the thing she's coming to talk about is an important finding: It's about what you're doing and integrating for yourself…not just the other you serve. When we complete our own threat cycles, everything can change and move forward. Join us for an honest and riveting journey through our own integrations.
….and Jondi, your host.
Monday, April 27th…our optional, traditional Workshop is led by the amazing Dr. David Gruder. We're taking advantage of his being on the 'right' coast, to dive deeply into becoming a human potential thought leader.
More info to come – you did register, yes?  (if not go here right away.) Have you gotten the letter with the room code and grabbed your room form our SEE 2020?  If not, please contact Lorie Leone, (lorieann.leon13@gmail.com) who's graciously agreed to help us organize such things. : )
More information will be coming your way…more presenters, excitement and gifts…all for you.