2017 Workshops     



The traditional after-SEE Workshop is Monday, April 24th, a MASTER CLASS with CJ Puotinen and Jondi Whitis, Master Trainers/Trainer of Trainers of AAMET International.  Join us 930-330 for a study in efficiency and results through masterful, practical application techniques and styles. 5 hours' annual mentoring credit!  
This is an optional workshop; your place can be reserved by contacting Jondi (Jondi@eft4Results.com) or CJ (TaptheWorld@aol.com). Limited to 16, so that you may receive 5 hours annual mentoring credit for AAMET International members. $125. The Wyndham has special stay-over rates on Sunday night of $60pp, double occupancy. Use our block code 04216880EE; contact our reservationist, KChumer@Wyndham.com 
               

And later…join Jondi in Cape Cod!



           EFT:  CHILD FOCUS – Cape Cod
Join us in Brewster/Cape Cod for a 2-day adventure into Creative Tapping Techniques for children.  Focused on using EFT and Tapping appropriately and confidently with children, we'll be using props, variations and adaptations specifically for common situations and age groups. A deliberately limited class size ensures plenty of hands-on practice, support and feedback for practical excellence.  This course is suitable for those who've already had a Level 1 course or have been Tapping for some time, as 'better ways to Tap,' instead of  'how to tap' will be our goal.  Bring a colleague and transform your practice! More information is here: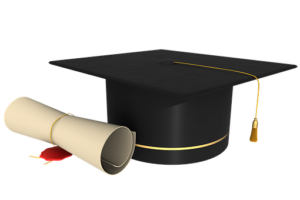 MENTORING for MASTERY Calls
Zoom Calls are held every month (limited to only 8 persons each, to address 2 of the 6 hours' annual Mentoring for AAMET International practitioners.)  Dates are March 23, April 11, and May 22nd.  You can find information and the sign-up here.  Jondi Whitis, of EFT Training for Mastery, is your host.
           This Fall!  Expert, Advanced Workshops –
Master Trainer/Trainers of Trainers CJ Puotinen, Jondi Whitis & Jade Barbee combine forces for two special events, in San Francisco, CA and Portland, OR,  this September.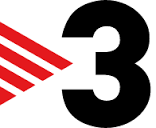 * September 16/17, San Francisco, CA:   Jondi & Jade
* September 23/24, Portland, OR:  CJ & Jondi
Level 3, The Artful Delivery and Excellence of Mastery is a wonderful opportunity to grow with expert training from Master Trainer/Trainer of Trainers, CJ Puotinen, Jondi Whitis and Jade Barbee.
We've teamed up for two great dates in two great cities, and enthusiastically look forward to working with you, establish confidence and powerful EFT applications.  These classes are offered as a duo-taught course, exceeding AAMET International requirements for Level 3 training.  A Master Class will follow the day after the Portland class. Don't miss this opportunity!  Details are here, www.eft4Results.com/training
**********