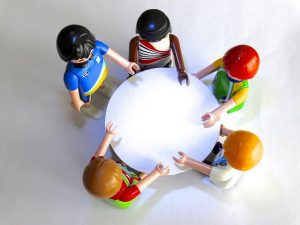 Fabulous Friday, April 5th at 3pm our traditional afternoon round-tables are back.
It's an opportunity to experience and sample different modalities and practitioners in a small-group way that's welcoming and accessible.
Starting at 3pm, join us in the ballroom for great company and experiential fun with Tong Ren from Lucie Monroe, Psycho-Energetic Tarot with Dr. Joe Schippa, Cathleen Campbell Stone offers EFT & Feng Shui, Energy Healing from Kimberly Francano, Jin Shin Jyutsu with Samantha Abraham, DIY Botanicals with Alicia North, Human Design from Deborah Donndelinger, Emotion Code with CJ Puotinen and 3×3 HAT with Robin Bilazarian.
You can download the pdf, here:
SEE-2019-RoundTablesPoster-Friday-FINAL