Host Jondi Whitis is joined each year by a curated mix of presenters: local community speakers, new modality or protocol introduction, guest speakers from afar, deeper investigations on traditional or cutting edge concepts, and presentations from the founding members of SEE.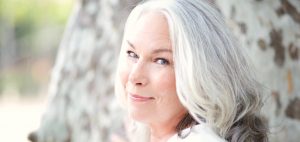 Thornton Streeter –
What Is Possible in the Human BioField?
Author, presenter and co-developer of the BioField Viewer (www.biofieldviewer.com), he has also designed its diplomate program, Thornton is a member of several global energy groups (ISSSEEM, ACEP, AMT) and teaches internationally.  Director of The Centre for Biofield Sciences (www.biofieldsciences.com), based in India, he has spent over thirty years specialising on researching the human biofield.  A visiting lecturer, Dr. Streeter will join the Spring Energy Event this year by satellite from his New Zealand workshop.
Terry Maluk – Baby Steps to Possible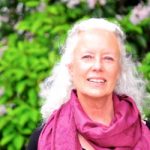 "I never thought it was possible that I could…" How many times have we eachsaid that? And what have we learned from those experiences? In this presentation, Terry shares a story of one unlikely journey and the lessons of possibility.  Author of Rx for RNs: A Step-by-Step Guide to Manage Stress, Reduce Overwhelm, and Conquer Burnout, Terry is more passionate than ever about helping others rediscover the possibilities for joy in their own lives.
Terry Maluk is a gifted speaker, author, and stress-relief specialist. A member of the American Holistic Nurses Association, Terry Maluk holds a Master of Science degree in Public Health, is an AAMET Accredited, Certified Emotional Freedom Techniques Practitioner, and a registered yoga teacher through Yoga Alliance. Her extensive experience working with nurses and other professionals, combined with her joy in helping others, led her to write her first book, Rx for RNs, a must-read for anyone feeling stressed and facing burnout.
Ange Finn – Sacred Vocation: Reconnecting with Our Possibilities by Nurturing the Healer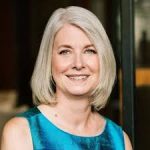 Ange Dickson Finn is an Advanced Emotional Freedom Techniques and Thought Field Therapy-Algorithms Practitioner, working with clients using simple, fast techniques to help people overcome fear, worry and stress. In addition to her Tapping coach practice, Ange also works as a Facilitator for Sacred Vocation program at The University of Texas Health Science Center's McGovern School of Humanities and Ethics.
This year Ange brings a presentation on that program, an overview of the one taught to medical residents at the UT Medical School. The SEE audience will be led through a condensed experience of the five steps within the Sacred Vocation program, fostering a new connection with the possibilities of our own work transforming into a sacred vocation.
Alan Davidson – Tapping the Evolution of Human Possibility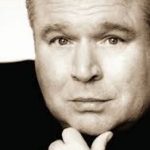 Creator of Evolutionary Mystic Meditation and author of Body Brilliance: Mastering Your Five Vital Intelligences, Alan Davidson has won two national Book-of-the-Year Awards and was a sitting board member for The Center of Integral Wisdom, along with Ken Wilber, Barbara Marx Hubbard, Michael Bernard Beckwith, Jack Canfield, John Gray, and John Mackey (CEO of Whole Foods).
Founder of ThroughYourBody.com, Alan is presenting an interactive workshop, Tapping the Evolution of Human Possibility.  Alan will be teaching how to tap the infinite, eternal, and blissful states of Being, before turning them into Mystical States, that will help you heal yourself, your Tribe, and your World.  Alan's intention it to co-create, midwifing the next stages of Human evolution by fueling the tipping point of human consciousness. In this workshop he'll be helping us get a sense of the feeling of infinite love and eternal stillness, and how to direct those healing frequencies throughout the body.
Kelly Nezat – The Possibilities of Collective, Creative Collaboration.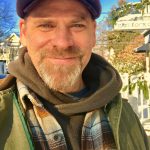 For over three decades Kelly Nezat has had a private practice, exploring the realms of energy healing, psychology, and shamanic journeywork.    His mission is to merge ancient and modern technologies to provide an alchemical gathering place for all of us –  to share, learn, and innovate together. Through his Soullab Collective, he is developing a unique online platform to bring us all together, uniting our missions, knowledge and unique offerings.
For far too long, we healers, visionaries, seers, mystics, and agents of change have been in our own bubbles of influence, hidden away from much of the world that was either not ready for us or prejudiced against our gifts. Times are changing exponentially, as is the cultural and global need for the wisdom and medicine that we came to this world to deliver.
Still, we are often functionally separated in our practices and our studies and challenged to embrace modern technologies that bring the world together. Together we can embrace the task of infusing our modern, digital world with the spirit of the mystic, the wisdom of our ancestors, and the healing of awakening to our True Nature.  We must adopt new ways to serve the world. Join Kelly as he unfolds the evolution of our collective, collaborative intelligence and  the possibilities in uniting our joint missions with ancient wisdom and modern technology, as ally.
Gene Monterastelli – What if It's Possible to Have More Than Relief? 
A foundational member of SEE, Gene Monterastelli is the founder and editor of the most popular and content-rich Tapping site and podcast, TappingQandA.  From this stellar resource, he also offers a variety of programs and methods for accessing better in our personal and business lives.
Gene's wide range of experience and understanding of the EP, Hypnosis, Speaking and coaching worlds deliver useful, pragmatic presentations valued by all kinds of welfare workers, practitioners and businesses.
Candice Thomas – Developing Possibilities With Intuition
Intuitive Candice Thomas is new to SEE this year, bringing her gifts of helping others attune to their intuition for greater realization of who they are and their specific gifts. A former analyst in federal financial systems, Candice decided that what she had to offer was much greater than analytic skills, and began allowing her intuitive gifts to flourish. This led to her teaching others how to do the same, specifically around developing intuition in service of their missions and dreams.
During SEE you'll guided through a process that will allow you to experience how your own intuition can be better accessed, harnessed for great purpose and how to evolve its role in your life and work.
Jenn DeLorenzo – Accelerating Outcomes With Brain-Spotting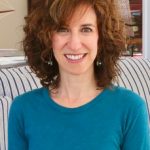 Accelerating therapeutic outcomes using Brainspotting as an adjunct to EFT. EFT and Brainspotting are two advanced techniques that can create remarkable outcomes in treating all types of trauma. Where EFT views trauma as being stored in our energetic field, Brainspotting views traumas as being held deep in the mid brain where we don't have access to language. Learn how these wonderful methods weave together rather easily to  access the brain and bodies' natural ability to heal and the possibility of doing so more quickly and painlessly.
Jenn DeLorenzo's passion is collaborating with clients to create their personal recipes for health, wellness and joy. A vital part of her approach is instilling her clients with a sense of agency over their therapeutic outcomes. She does this by introducing various exercises, strategies and daily practices that allow them to be the authors of their own life stories. Using advanced techniques like Brainspotting and EFT, she helps her clients clear out emotional and physical traumas so they can live free of the repetitive patterns and limiting beliefs that have held them back.
Falguni Mather – The Possibility of Freedom, For All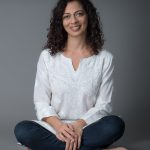 Consider the possibility of freedom for all, regardless of past experience. Comparison lends to invalidation of one's own pain and repression of our primary messengers and teachers: our emotions. What could be possible for us if we welcomed ALL of our emotions? What does freedom really mean, for us?
A professional counsellor in Hong Kong, Falguni Mather's mind-body-social approach to therapy incorporates EFT, Matrix Reimprinting, META-Health and yoga, with talk therapy. She firmly believes that ultimately our stresses and limitations are held not only in our mental narratives, but in our physical bodies; both somatic and cognitive approaches are needed for healing and making positive changes in our lives. Using group somatic exercise, Falguni presents a way to experience this question of freedom for all, and what that means to us personally, in a new way.
Falguni holds a Masters in Counselling, and is an Accredited Advanced EFT Practitioner with AAMET, a certified META-Health Master Practitioner of IMMA, and a registered yoga teacher (RYT®)with Yoga Alliance.
Lynne Staley – Is It Possible to Regain a Sense of Well Being After Loss?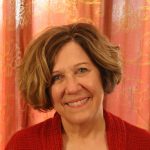 Lynne Staley has been a companion to grievers since 2002, and facilitates The Grief Recovery Method ~ a curriculum-driven support program in the greater Chicago area. A Certified EFT Practitioner and SoulCollage® Facilitator, she also teaches EFT to grievers, elders, school personnel, student musicians, and "creatives" across several industries.
Lynne will share the framework she uses to "companion" grievers, demonstrating how deconstructing the facts, the feelings and the consequences related to a loss experience can make way for the creation of a new "chapter" the griever may not have pictured, planned for, or wanted.  She also provides a window into other kinds of loss often unconsidered, such as divorce, job loss, and serious health or life changes.
Junie Moon – The Possibilities That Taming Your Inner Critic Provides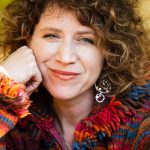 "Inner Critic Tamer & Love Mentor" Junie Moon helps people experience Transformation-that-Sticks. An international speaker, best-selling author of "Loving the Whole Package: Shed the Shame and Live Life Out Loud, and documentarian of Shed the Shame, Junie uses her Certified Shadow® Facilitator background to shine a light for people to learn how to live in a new way with confidence, joy and ease
All humans have an Inner Critic – that icky voice that causes self-doubt and "not-good-enough-itis".  But there are ways to overcome it, partner with it, and enlist its support for your goals and dreams. Junie offers a mini-workshop for experiencing this Inner-Critic chill-out that will help you see the possibilities of living more confidently, joyfully and with ease.
Kris Ferraro – The Phoenix Experience: Rise After Set-Back
Life can be unpredictable. Illness, loss, financial and relationship challenges can happen, regardless of our best-laid plans. This can be especially difficult for coaches, healers, and helpers of all kinds. We help our clients navigate dark terrain, but it's easy to get lost on our own. Sharing from her personal journey, Kris provides keen insights and practical strategies for rising up after Life has thrown you off-track.
A foundational member of SEE, Kris Ferraro is an International Energy Coach, Spiritual Practitioner, Advanced EFT Practitioner, author, speaker & workshop facilitator. She speaks to diverse audiences, spreading a message of practical empowerment through balanced energy and spiritual practices
Her first book, "Energy Healing: Simple and Effective Practice to Become Your Own Healer", from St. Martin's Press, will be released April 30, 2019.
Alison Morris – Trauma Relief Possibilities Using the Body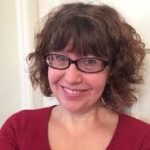 While it is well recognized now that trauma and tension are stored somatically, what is less well known is that the body has its own instinctive release mechanism to discharge or unload stored fight, flight, and freeze energy – called neurogenic tremors.  TRE®, or Tension and Trauma Releasing Exercises, is a gentle way to induce the body's own healing mechanism (which we have largely learned to suppress). Experience tremoring for yourself as Alison Morris takes you through a few exercises that will allow you to feel the body's release, without the need to identify or discuss difficult memories. Please bring a yoga mat if you have one and you may wish to also have a sweater or wrap.
Alison Morris is the founder of Full Potential Parenting and the Healing our Children World Summit, through which she offers EFT and TRE to parents of challenging children and interviews a wide range of experts on holistic, functional, and energetic healing modalities, as well as nutritional and parenting approaches to help children with anxiety, ADHD, autism, attachment issues, and development trauma. Alison is passionate in her view that a diagnosis is not a destiny, and about spreading the promise of body-based healing modalities. She is a Certified EFT practitioner and TRE provider.
Jackie Simek – Finding Possibility & Connection to Your Work in the World: How Does That Affect Your Bottom Line?
Coach and EFT Practitioner Jackie Simek is a SEE member that's successfully transitioned from corporate financial world into her life purpose, helping others heal.