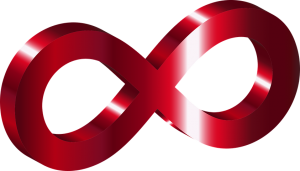 This April 24-26, 2020, S.E.E. gathers again.  
Conceived from the beginning to be a community of support, inspiration and connection, we have quietly grown each year into an exciting weekend we all look forward to, all year long.
From Friday afternoon, when we lay down our cellphones and calendars, our daily duties, commutes, traffic and rush… and we enter community!
"It's not like any other conference; somehow it retains its original charm, intimacy and excitement."
S.E.E. is an urban retreat for like-minded holistic health and wellcare professionals, enthusiasts, students, practitioners and teachers who value community.  Although we represent dozens of specialities, Spring Energy Event is named for health and healing practices recognizing energy as the indestructible, renewable, and modern way to heal, soothe, regulate and transform the human condition. This is the place to re-connect.  Together we grow, deepen our understanding of our art and skills, embrace new information, techniques and concepts.  Celebrate our accomplishments, grieve those we've lost.  In short, we share our lives as well as our professional evolution.
Registration is open now.  S.E.E. remains a non-commercial event, and as such its 'ticket' is simply a registration fee to defray costs.  In honor of our original 66 members, the first 66 registrations this year will enjoy the traditional $50 price.
Our membership serves itself with small volunteer opportunities throughout the weekend, usually in very small roles such as serving as presentation timers or manning the welcome desk, etc. This keeps our membership involved and in honest ownership of self-created community. And now all we need…is YOU. : )
Take the opportunity to give yourself a real gift.  Community.  Join us for the 2020 Spring Energy Event, April 20-24.  Registration is now open, and couldn't be easier:
Did you miss this at the 2019 SEE event? 
Our own Terry Maluk spoke eloquently about her work as an holistic nurse, and EFT's role in her success.  She details it in her book, Rx for RNs.
Listen, here:
This year's event will be in the same location, Florham Park, NJ, just a cab ride away from Newark International Airport.  More details are loading on our site, www.SpringEnergyEvent.com  Stay tuned!  So much more to come~I can't wait to see you again! : )
Jondi Whitis, Founder and Host, Spring Energy Event.com