2018 Workshops     



The traditional after-SEE Workshop is Monday, April 16th, a MASTER CLASS with New Zealand super trainer, Liz Hart.  
Liz and Jondi will be presenting on the relationship we create with ourselves, and how that creates the ability to create a deep and sustainable between ourselves and our clients.  It's a deep, experiential level workshop that will provide a practical basis for taking the work into your life, immediately.
Liz Hart and Jondi Whitis, Master Trainers, of AAMET International.  Join us 930-330 on Monday April 16th for a deeply resonant and creative day around creating incredibly rewarding and enriching therapeutic relationship with our clients.  Which of course means deeply changing our relationship to both our clients AND our businesses.  You will not want to miss this wonderful day of enlightening material and hands-on experimentation.
And you can even get 5 hours' annual mentoring credit!  
This is an optional workshop; your place can be reserved by contacting Jondi, below.  Limited to 16, so that you may receive 5 hours annual mentoring credit for AAMET International members. $125. The Wyndham has special stay-over rates on Sunday night of $60pp, double occupancy. Jondi will be making all hotel reservations for those in her room block, so kindly check in with her. Jondi@eft4Results.com
              Coming Up FIRST:  

Jondi in New Orleans!



     Professional EFT Training, Fast Track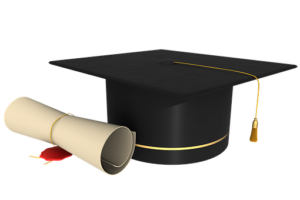 MENTORING for MASTERY Calls Each Month
Zoom Calls are held every month (limited to only 8 persons each, to address 2 of the 6 hours' annual Mentoring for AAMET International practitioners.)Each call is 2 hours and only $50 via PayPal.   You may join us on any of these dates, EST:
March 9 (12-2pm), April 24 (3-5pm), and May 14 (3-5pm) and June 25 (12-2pm)
You can find information and the sign-up here.  AAMET Master Trainer Jondi Whitis, of EFT Training for Mastery, and Mentoring for Mastery, is your host.
     MARCH training in NEW ORLEANS!
March 2-3-4 you can join us for a professional weekend of EFT training, on the popular FastTrack program. Designed for busy professionals and those who want to use EFT with confidence, you will learn the powerful EFT canon in one hands-on weekend.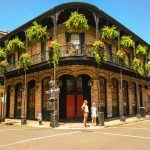 Immediately you'll be able to begin practicing on yourself, friends and family to relieve suffering, clarify thinking, and dispel old, limiting beliefs.  And for those wishing to use  EFT professionally, completion of this course entitles you to begin professional mentoring for certification, through AAMET International.  More information on the program is here.
And a Return to CT by Jade & Jondi!    
April 20-22, join us in Waterbury, CT for w wonderful reunion weekend for some, a refresher for others, and a whole new world of remarkable relief for those new to EFT.  One weekend of professional Fast Track EFT training will quickly launch you on the path to being a helpful force in the world for others, and master of powerful self-care, for you!  3 days of hands-on, practical application is presented by 2 well-loved and seasoned trainers.  More information is here, and a quick and easy PayPal registration. 
And COMING THIS FALL…..More!
More,  Expert, Advanced Workshops will be posted soon!  May in Atlanta, Summer in Wilmington, NC, and in the Fall, San Francisco…and in November, an incredible retreat in NEW ZEALAND!!!!!
(so check back here soon! Or on EFT4Results.com)