2019 Workshops     



The traditional after-SEE Workshop is Monday, April 8th, a fresh and lively workshop on developing and harnessing your Intuition to your craft, and how to integrate it wisely, with integrity.  Intuitive Candice Thomas joins Jondi Whitis for this one-day class (10a-3p) on the Monday after the annual SEE event.  You can sign up and register for that here; it's $125:
This is an optional workshop; your place can be reserved by contacting Jondi:  Jondi@TapFest.com

STAY OVER!  : )  Many workshop attendees and travelers stay over on the Sunday night to relax and commune with one another.  The Wyndham has stay-over rates on Sunday night of $64pp, double occupancy, $125 singles. Jondi will be making all hotel reservations for those in her room block, so kindly check in with her to reserve one of these rooms.  You may find a roommate by looking at the FaceBook page for Spring Energy Event; there is a pinned posted with a sheet just for that!  Simply add your name and what you're looking for.  Keep in mind many coming for the F/S/S weekend will lose a roommate on the Sunday night, and will be looking for one for the Sunday night.   Questions?: Jondi@TapFest.com
              Coming Up:

     Professional EFT Training, Fast Track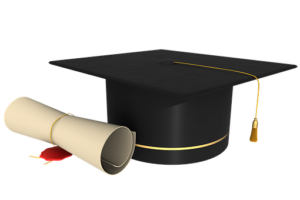 MENTORING for MASTERY Calls Each Month
Zoom Calls are held every month (limited to only 8 persons each, to address 2 of the 6 hours' annual Mentoring for AAMET International practitioners.)Each call is 2 hours and only $50 via PayPal.   You may join us on any of these dates, EST:
You can find information and the sign-up here.  AAMET Master Trainer Jondi Whitis, of EFT Training for Mastery, and Mentoring for Mastery, is your host.
     MARCH trainings in Atlanta & Houston!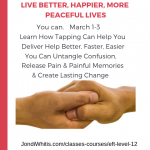 March 1-2-3 you can join us for a professional weekend of EFT training, on the popular FastTrack program, combining Levels 1 & 2. Designed for busy professionals and those who want to use EFT with confidence, you will learn the powerful EFT canon in one hands-on weekend.
Immediately you'll be able to begin practicing on yourself, friends and family to relieve suffering, clarify thinking, and dispel old, limiting beliefs.  And for those wishing to use  EFT professionally, completion of this course entitles you to begin professional mentoring for certification, through AAMET International.  More information on the program is here.
March 22/23   ADVANCED Tapping Training in Houston
Level 3 is the transformative Tapping class, where lots of personal insights become clear as well as we upgrade our Tapping tools and techniques for both self and clients.  Want to get better results?  You can!  Join us.  More information & sign up is here.
UPCOMING:
May 10-12 in Brooklyn, NY
Fast Track Weekend Combo, Levels 1&2
August 16/17/18 in Wilmington, NC
      Fast-Track Weekend Combo, EFT Levels 1 & 2                                
September 14/15 in Watertown, CT
      Creative Tapping Techniques for Working With Children!
October 5 in Sacramento. CA
       Emotional First-Aid
Check them out on my site, www.JondiWhitis.com/training