In just 32 days we'll be gathering again, our annual community of like-minded energy workers, practitioners, tappers, healers and lightworkers will join one another in this growing, conscious community.
Will you be there?  Don't miss out – reserve your place now
as there is a limited amount of space.  See the section to the right, ALL THE DETAILS, and you can easily sign up for both the gathering, program, food and lodging, in one easy rsvp.
The Spring Energy Event is the annual NE gathering of like-minded energy enthusiasts, practitioners, healers and experts who come together for one solid weekend of re-fueling, up- leveling, learning, growing and expansion.
Give yourself the gift of community, rejuvenation and wisdom, now.  You won't be sorry.
Sharing and supporting one another and our work in the world is the purpose of building this community. The support and nurturing of selves and our skill sets are just the tip of the iceberg you'll experience; you will be renewed, inspired and grow confidence for the work we are all called to do in the world.
From beginner to master expert, there is community here waiting to enrich and inspire you in your practice and life experience.  I've been building this idea of 'community' since 2008, and it's blossomed in the deepest, most surprising ways.  And I want you to have this, too!
Here's a little taste of who's coming to see you April 17-19, at our annual Spring Energy Event gathering.  Every few days I'll post a few more details so that your excitement will build and blossom seamlessly into our weekend TapFest.
And there's more….
This is NOT a commercial event; that's why the price is so low.  Its real purpose is building an intentional, sustainable community of energy workers that will serve not only their practice at home, but serve one another, deepening and enriching, from the inside-out.  Don't miss the opportunity to join an extraordinary event. there is no 'up-sell', packaging, coaching…just deep-dish sharing of wisdom, skills, and community.
…better sign up quick and reserve your place now with this handy link! Space is Limited, and the earlybird pricing sign-up code is here:  10T7PN.  Simply follow the link above, scroll down to the RESERVATIONS banner, fill in your info, and enter the earlybird code 10T7PN. *
We'll be meeting in the modern Villa Roma Catskill Mountain resort, in Callicoon, NY  for the 2015 Spring Energy Event!  April 17-19.
Cost and lodging details are on the ALL THE DETAILS page, to your right.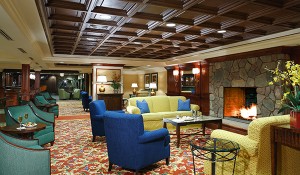 You can choose to room with a friend* in a double room, or select a private one.  At the bottom of the reservations form you may add the name of your roommate so everyone can be properly matched up; only one of you need reserve the space with a credit card, and you can check in or out separately, if you wish.
Our special pricing for our event includes all meals and coffee/snack breaks.
Most special needs meals can be accommodated, with notice at time of reservation.
We have an incredible array of speakers and presentations, including special guests and giveaways.   The program begins on Friday evening with a welcome dinner, selection of speakers and tapping circles.  You'll find a big selection of activities and programs all weekend long; our program ends Sunday at 5pm. ***
More details on the schedule, guest speakers (EFT Masters!  Experts!  Authors!  Your internet heroes and favorites!) will be released each week! You can find out more right now on the front page – the page is called The 2015 Speakers page, to your right.
For planning purposes, this year's Spring Energy Event gathering is near Monticello, NY, in the Sullivan County area of the Catskill Mountains.
Contact Jondi@TapFest for more information, or if you'd like to volunteer for the organization committee.
** Great news!  You may elect to stay over Sunday, you may enjoy the special group price for room, dinner and breakfast of $99/pp, if you're in a double room.  Please mention this when making your reservation,  if this is of interest to you. (Especially useful for those staying over for the  workshops on Monday with EFT Master Jacqui Crooks and the Trainers of Excellence workshop kick-off with CJ Puotinen and Jondi Whitis. )