Rejuvenation?
Time for Yourself?
A Real Community of Like-Minded People?
Support & Nurture for the Work You Do ?
It's here.  All that and more. And you only pay room & board.
Come and RECEIVE what you really want – not just one more commercial seminar, program or group to buy.  Come and BE with a group of like-minded professionals and experts who've come together to build a community around things that matter most….things that can help you feel more confident, more useful, more capable and more centered.
We've built a community that  wants to support, teach and guide you to an even better vision of yourself.  A entire weekend of respite, nurture, companionship, and tools that will uplift and inspire you to even greater personal and professional heights in 2014.
The Time to Act Is NOW:
Space is limited – details below – a deposit (by APRIL 1st ) secures your spot.    RSVP : (800) 727-8455 ext. 1
The annual NE gathering of like-minded energy enthusiasts, practitioners, healers and experts is almost here.  Don't miss the opportunity to RECEIVE this amazing weekend of sharing, bonding, networking, learning, supporting and nurturing of self and skills, supporting the work you do in the world.  From beginner to expert, your community is here,  waiting to enrich and inspire you in your practice and life experience.
Want to see who's coming?   Details are on the right hand side of the front page, "Guess Who's Coming To See You?", on this site.
All these experts are enthusiastically joining you for FREE, ready to share, support, nurture and inspire you!:
GWYNETH MOSS is coming from the U.K., joining EFT Master ANN ADAMS.  Not to be outdone in the lengthy travel contest, you'll also find RUSSELL CUNNINGHAM leaving his native Australia, presenting for the first time in the U.S.! The amazing LINDA WOODS (who's an EFT Master in my book!) will join us, too, as will the fabulous editor of EFT Q&A, GENE MONTERASTELLI.
AND MORE!   Go look and see the whole roster, on the right hand side of this page, "GUESS WHO'S COMING TO SEE YOU".
Did I mention that last year's surprise guest – a friendly sort named GARY CRAIG,  had so much fun that's he's returning to 'spend the night' with us on Saturday by SKYPE, offering mentoring and help for 'the tough stuff'  that life hands us?  Integrate the day as you ramp down the evening, with a deep, conscious relaxation Yoga Nidra class from instructor-practitioner KAREN ARTHUR.
And there's more…. every day new offerings, options and gifts to RECEIVE.
This is NOT a commercial event; that's why the price is so incredibly  low.
We are building an intentional, sustainable community of energy workers that will serve not only their practice at home, but serve one another, deepening and enriching, from the inside-out.  And we're building it together.  
This year,  don't miss the opportunity to join the extraordinary event, Spring Energy Event. Come find your community…deep-dish sharing of wisdom, skills, and support.
…better sign up quick to reserve your place – space is limited!           Call now: (800) 727-8455 ext. 1
We'll be meeting APril 4-6 in the modern, sprawling Villa Roma Catskill Mountain resort, in Callicoon, NY, near Monticello.  Reserve now – a small deposit  by April 1st will hold your space.  We'll begin registration and welcome on Friday, at 3pm, and let the weekend unfold around you until Sunday at 5pm.*  Cost Breakouts are below:
SPECIAL OPPORTUNITY JUST IN:  A rare chance to work with mentor and EFT Master Gwyneth Moss on Monday, April 7th, right in the hotel.  We've received a special rate of $124 for staying over on Sunday night, including all meals, Sunday night through Monday afternoon for this one-day master class.  Tell the reservationist you wish to stay over, when booking your rooms.  Gwyneth's link is here, for class registration, and is also specially priced for this event. Register for the master class day online, here:   http://www.emotional-health.co.uk/springenergy.htm 
Don't miss this –  Call now: (800) 727-8455 ext. 1 to reserve your room NOW for this year's EFT Gathering.
YOU PAY ONLY COSTS OF LODGING, FOOD & SPACE: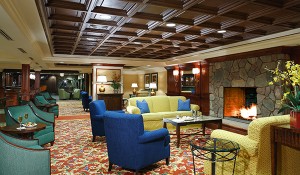 You can choose to room with a friend* in a double room, or select a private one.  Our special pricing for our event includes the program itself, lodging, all meals and coffee/snack breaks.  Most special needs meals can be accommodated, with notice at time of reservation. Your deposit of $150 reserves your place!**  
COST BREAK-OUT for the entire weekend, April 4-6:
Best deal in the house: Grab a roommate*, book a double room.  The program, all meals, lodging and hand-outs, Friday afternoon through Sunday afternoon (and 6 meals!) are included, for only $350 each.
Or, if you prefer a private room, we can do that, too. Program, private room, all meals, and handouts, Friday afternoon through Sunday afternoon, all for only $450.
Day-trippers can also rsvp here, although we hope you'll decide to stay and join the weekend-long 'TapFest' with us. Program, all hand-outs  and meals, both Saturday and Sunday are only $220.  If you can only come for one of the weekend days, the Program, HandOuts and meals are only $110, each. Please use the same reservation number, 800.727.8455, but request to speak with Tiffany, extension 7021, to reserve for Program Only (both days or one), and leave your $50 deposit.**
As we get closer we'll have information on our recommended transportation ideas, and will do our very best to pair people up from different regions or airports for ride shares.   For planning purposes, this year's Spring Energy Event gathering is near Monticello, NY, in the Sullivan County area of the Catskill Mountains.
Contact Jondi@TapFest for more information, or if you'd like to volunteer for the organization committee.
* When reserving a room with a friend, please tell the Reservations desk the name of the friend you wish to room with, to avoid confusion and double-booking, as the number of rooms are limited.
** DEPOSITS:    $150 deposit by APRIL 1st reserves your space and goes a long way towards the total costs (above) for wonderful lodging, all food and our dynamic program of speakers. This must be paid by April 1st to keep your space! Please note that deposits are refundable up to 1 week before the event, less $50 for administration fees.  Day-only participants may leave a $50 deposit; make sure you call Tiffany at reservations desk to reserve this option.
** Great news!  You may elect to stay over Sunday night, and enjoy the special group price for room, dinner and breakfast of $99/pp, if you're in a double room.  Please mention this when making your reservation,  if this is of interest to you. (Especially useful for those staying for the  workshop on Monday that EFT Master Gwyneth Moss just announced, a master mentoring class on Advanced & Creative EFT.)