In just 30 more days, we'll all be there.
An amazing collection of presenters and teachers, tappers and light-workers, practitioners, and special guests, committed to making the world a better place, from a place of strength, experience, wisdom and community.  It doesn't happen anywhere else quite like this.
This is your call to action: invite a friend or colleague to join you for the 2015 Spring Energy Event.  RSVP here now.   Use the code 10T7PN when you scroll down to reserve your room.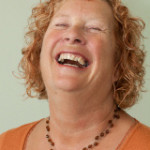 This year we welcome back our friend EFT Master Jacqui Crooks. If you missed that, we're giving you a recording of her 2013 presentation:  
This year she returns, better than ever, with both a presentation AND a special, optional workshop, COMING HOME TO OURSELVES. We've even made it easy to stay over, with even better pricing for both the workshop and the lodging/food.  More on that, here.
Have you seen the extraordinary collection of presenters coming to see you this year?   Use this link to Look who's coming!
And have you noticed we have a FaceBook page as well? https://www.facebook.com/groups/310169172450014/
Don't miss out – reserve your place now as there is a limited amount of space.  For full information, see the section to the right, called ALL THE DETAILS.  You can easily sign up for both the gathering, program, food and lodging, in one easy reservation.
The Spring Energy Event is the annual NE gathering of like-minded energy enthusiasts, practitioners, healers and experts who come together for one solid weekend of re-fueling, up- leveling, learning, growing and expansion.
Give yourself the gift of community, rejuvenation and wisdom, today.  We'll all see you there,
Jondi & The Spring Energy Event Team
                WANT TO HELP?  Yes!!!!
We need help in small shifts, at the Welcome table, making name tags, helping as a clearing house for folks looking for transportation or roommate help, setting up or managing at the Speakers' products table, as a roving Emotional Assistant, and for packing up the Speaker's products inventory when we're done!   Contact me!  Jondi@eft4Results.com