THIS MONTH'S RECORDING, from our 2015 Spring Energy Event:  Gene Monterastelli  
'Clearing the Habits Our Core Issues Created'
         The Spring Energy Event is coming up fast!
 
May 13-16, 2016 is the date you'll find all of us at the gathering of the year.  For 2-1/2 days we'll be enjoying great new presenters, new material, generous support and companionship of a like-minded community of energy and holistic healing we've grown over the years.
One place, one price, once a year. You can reserve your place here, right now.
          Our theme for the year is FLOW.
Ever noticed how the best things just happen, just 'flow?'  Nowhere is that more evident than in energy work, where energy flows through meridians, chakras, auras, and fields.  This year, the Spring Energy Event is proud to present opportunities to
* Put your Creative Intelligence to work  * Foster children's emotional intelligence  * Harness horse intelligence  * Better develop and use Intuition  * Use the mind to map, create and integrate goals   *  Access inner wisdom and put it to work marketing all that you are   * Invite spiritual energy into your practice   * Practice improvisation and integration to flow your energy and toolbox.   And more.
                                Here's How it Works: 
This year we begin on Friday afternoon with options to help you wind down, relax, get settled and ready to enjoy a full weekend of offerings to help you grow and expand.  You will be supported, encouraged, inspired and have a terrific time celebrating within this rare community.
Friday afternoon, check-in, relax, choose from a variety of options, including time to unwind, relax and be at leisure with your friends. Let the Spring in!, and take advantage of the mountain air, natural beauty, onsite activities or even Bethel Woods museum.
Friday night we kick off the event, with a choice of enjoyable evening options, including a mingle-hour before our sumptuous dinner and program begin.
Saturday, we have a full day program, complete with several options of presentations or workshops from which to choose throughout the day.
Saturday night will feature group choices after dinner, areas to visit with friends, and a late evening wind-down activity.
Sunday our program continues, complete with more presentation choices, our popular raffle and celebratory after-program wind-down time with friends.
Sunday night, for those who can stay, they'll be a smaller group dinner and possibly lively singing in the mezzanine lounge.
On Monday, we traditionally offer a specialty themed workshop for those who wish to experience a subject or modality in greater depth, at a more leisurely pace.
No matter what your weekend capability, we assure you of a grand time with us.  If you're on the Spring Energy Event news list (sign up, above right-hand box), you'll soon receive more details on the individual speakers and presentations, as well as the entire weekend schedule specifics. (If you're not on the list, don't miss out!, sign up now.)  In the meantime, our block of rooms will go fast, so now is the time to reserve your spot, using our special Spring Energy Event price code, 1103×5.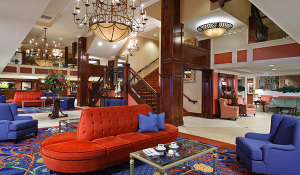 Grab a friend – or several, and make it a party!  The best deal in town is to book together with friends.  The entire yearly event's cost is in one unbelievable price that can't be beat, that includes your spacious lodging and bountiful food. (There are even some units with kitchens, if you desire.) Villa Roma is an all-inclusive, resort-style property with fabulous food, service, and friendly activities at every turn.  This year our event is later, for more opportunities to enjoy the warmer weather pursuits.  Bring your suits and sneaks, too, as there are hiking trails, horseback riding, indoor pool, hot tub and bowling, gym, spa services and night-time entertainment. Take a look here.

Need Transportation & Lodging Assistance?
More details will follow, however, we'll have a resort shuttle meeting the Monticello trains and bus on Friday afternoon and Friday evening, Saturday morning and Sunday night to help out. Rideshares and roommate requests are welcomed on our FaceBook page, Spring EFT & Energy Event;  Please sign onto the page and write your requests, and we'll do our best to help coordinate.
You can sign up now and reserve your place for 2016's fabulous Spring Energy Event, at the Villa Roma, near Monticello, NY.  
Our special event code is 1103X5

; save your place by using the Reservations link, here, then plug in the code at the end of the reservation,

along with any specific information you need them to know, such as your roommate's name, food allergies, etc.