It's Getting Closer & Closer…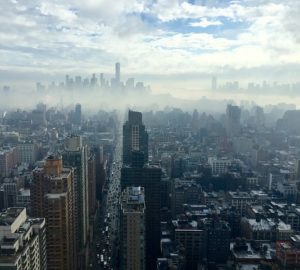 February, and one step closer to our annual gathering – our community's 5th Annual year is almost here!
No matter what your background or point of view, we can all agree that we've probably never in our lifetimes been this stressed in simply being American citizens as we are now.  And the perfect antidote to its isolating effects is this:
                   COMMUNITY
The reason I formed this group is to bring that very word into your lives viscerally, emotionally and educationally, too!  We learn from one another, can depend upon one another, be supported by one another.  We can't go it alone.  Aren't designed to go it alone, but to live and work in community!  And it's almost time to do it again.
                    APRIL 21-23
Friday afternoon to Sunday afternoon.  The one time each year we reserve for ourselves, to re-fuel and rejuvenate, revel and rejoice in the like-minded company of fellow healing helpers in the world. If one cannot give themselves one weekend to retreat amongst their peers, what exactly are we telling ourselves? What kind of business did we design?!?!?!
          Why You Should Park It
Never more convenient, it's an all-in-one location that will allow you to glide in on Friday afternoon and begin the big un-wind as you greet old friends, meet new colleagues and get acquainted with our fabulous line-up of presenters.  Each one has taken time from their busy lives and schedules to come meet, teach, inspire and visit with YOU.  Your job is to come, leave your daily cares behind and receive their gifts.
                           Details?
Special rate packages are waiting for you, the best value being as above, come on Friday, stay through til Sunday afternoon and enjoy all meals, snacks and the ballroom program and workshops created for you.  We have a private reservationist, Kathleen Chumer, KChumer@Wyndham.com, to help you; all  rates/details are on the site pages to your right:
                           Price?
Please note: the ballroom, equipment, service, etc. is included within your package rate, so you 'ticket' is your package reservation.  It's all detailed for you in the site pages to your right:
                     Who's Coming?
Check it out on the site pages to your right.  New faces, old friends, great subjects of practical value and inspiration, too.
                        Our Schedule
The 2017 schedule is on the site page to your right; this year I have made it simpler than ever to come, sit, relax and receive. There is something wonderful for you from Friday afternoon (optional, relaxing choices) through Saturday and Sunday in the ballroom, and even Saturday night's workshops.
And on Monday, there's a Master Class with former Rockland County Author/Trainer/Practitioner CJ Puotinen, flying all the way in from Montana to join Jondi Whitis in bringing you new subtleties and artful delivery techniques to compliment your energy work with whomever you're specializing in serving.  This class is an extra, optional purchase, and you can see more about it on the site page to your right, along with a special rate for staying over on Sunday night and includes breakfast and lunch.
Make tracks!  Grab your spot now; only a certain amount of rooms have been reserved for our group, and this is your event ticket.  Details to the right:
    I'm looking forward to seeing you all again, soon!
  Jondi Whitis, founder & host, Spring Energy Event