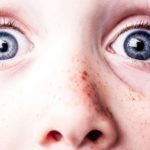 Wow!  When I looked in the ballroom doors for this year's Spring Energy Event, I had no idea if I'd still see the embracing community I'd hoped to create five years ago. I wondered if we were still intimately connecting, as well as growing in number…if we'd be reaching out with the same generosity or become more insular or compartmentalized in our own worlds.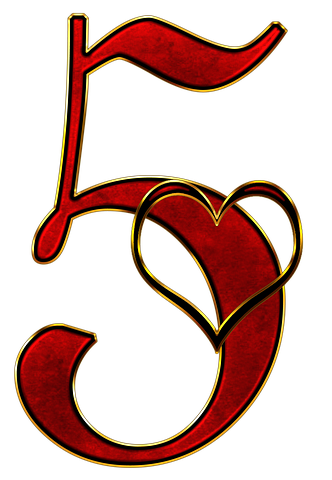 HAPPILY….the 5th Annual gathering grew MORE kind and heart-centered, MORE connecting and deepening!
I was so gratified to see this, and thank each of you who kept the commitment to clear your schedules and keep our one weekend a year sacrosanct.  It showed and was an amazing coming Home to one another.  It was also gratifying to see those new to our community getting a front-row seat to who we really are, and what we stand for.  Bravo! to all of you; I am so proud to be working among you in the world.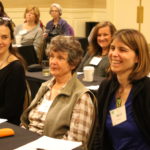 A FAB BLOG is below, recapping the event, AND our own hero Gene Monterastelli is also sharing the first AUDIO RECORDING!  Use this player below, and find out how YOUR beliefs can be found, acknowledged and squared away, fast!
And now….drumroll! ….. I start by re-sharing the experience through the eyes of one of our own, Lucie Monroe, pictured looking pretty mischievous, in the middle of this picture: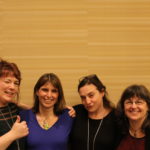 Here's how she blogged each day, as it unfolded:
The 5th Annual SEE 2017, Blogged
Day One
SEE kicked in this year with a few different adventures. I was privileged to let Terry Lynch take me on hers, and learned about the Inner Awareness Method. An hour cannot do justice to her talent in connecting to the body's inner wisdom. I want to know more!     EFT-Master Nancy Gnecco led a group in a cutting karmic ties circle, despite having her granddaughter's pinkeye to contend with – she is a trooper!  
Alicia North
took friends to a discovery walk outside as Spring was bursting upon us, looking at wonder weeds that have medicinal properties.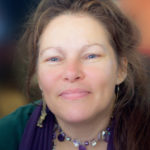 Then
Annabel Fisher
,
Annie Siegel Alexander
, and
Ange Finn
shared their personal struggles and victories in living with and healing from cancer.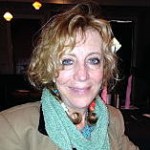 It's hard to describe how gut-wrenching yet inspiring
this talk was. Thank you all for having the courage to
open this potentially scary conversation for all of us. And thank you
Gene Monterastelli
 masterfully facilitating and expanding upon the hidden gems of learning with your legendary interviewer skills.

Later,
Robin Bilazarian
presented to us. I can't show enough appreciation to her for the mission of bringing EFT into every home –  and in particular – into the conventional environments, such as hospitals, police departments, human resources and corporations. I can't think of anyone being better-suited for the task. Thank you for sharing your tools and telling us about
Emotional Smarts
, your terrific book!
Day Two – Morning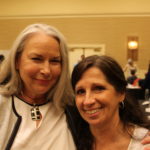 Jondi kicked off the day with a moving speech (courtesy of Lisa Porter and several angels, apparently!)  She wove threads of awakening to the world, to self-care, to communit into a broad, integrated tapestry of love. It is good to come back Home, to ourselves and each other, with the collective intention of creating an even better future. Thank you, Jondi, for once more putting together my favorite family reunion. I have measured my growth in SEE years for 5 years now, and that's thanks to you and the giants on whose shoulders we stand.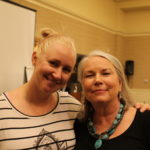 We welcomed Helena Berggren to our community this year, as she bared it all with her personal story, from 'perfectly unhappy' to the sunny soul coach she is today.  That adventure took a great deal of persistent focus on self-love and growth – lucky for us all, a book emerged, just as she did, into the  healing power of Light and courage.
Jill Greenbaum
documented and illustrated that journey, as it was unfolding, in a wall-sized colorful mural of improvised, artistic response. We should all be so lucky to have an instant, creative reaction to our!
Henry Grayson
was outstanding, as always, distilling a great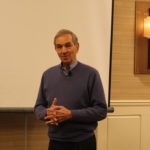 deal of wisdom on the present gap between science and spirituality, as well as the illusion of separation, then taught us a new way of relating to our physical symptoms. I'll gve you a hint: questions, muscle-testing, and tapping (EFT-A, his own adaptation of EFT + TFT).
Day Two – afternoon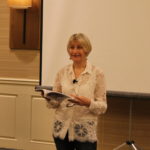 It was wonderful to meet Deborah Sampson, a Brit who came all the way from France to join us.  Her approach to using  essential oils with her wide variety of clients was well presented. The audience got to sniff delightful samples of basil, carrot seed, frankincense, and Roman chamomile oils, learning less is frequently more when it comes to using essential oils for healing. Her new book is on Amazon and speaks to the collection of 12 must-have essential oils to address most aches, ailments and conditions.

The impressive Sue Busen followed with a presentation of her GetSet tapping, bringing in forgiveness and positive tapping into the classic EFT formula. We used it on guilt about taking – or not taking! – time for self-care. Then she simply improvised a powerful heart connection exercise out of the blue!  (Her staggering productivity likely means she must be using her tools on herself quite a bit!)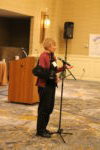 After the break, CJ Puotinen showed us a systematic approach to working with pain, both physical and emotional, showcasing excellent use of classic EFT, with excellent questions to use to get very specific about pain. She even systematized her questions into a deck of cards to use with clients​. Two courageous demo volunteers were lucky to see their pain disappear under our very eyes.  
Later, Paula Tutein led an excellent discussion on working with veterans.
Day Two – evening
Jill Greenbaum did it, again! Not only did she illustrate two graphic presentations on the fly today, but she also presented her own material on story-catching in the evening. We learned how to make each other's stories more meaningful, harvest insights and gifts in our words, and use this skill as a means to enhance connection.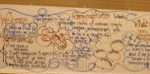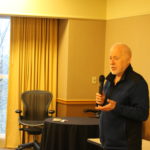 Meanwhile, Ted Robinson was taking us on a wild ride to the superconscious, through his latest hypnoscan process. Some of us got to behold the curvature of the Earth, and meet with guides who had important information to deliver.
Finally, Darryl Tonemah and his family drove 7 hours (!) to offer us his music and humor, taking us on an authentic,  vulnerable and bittersweet journey through his life. We ended up surrounding him in a circle, to join him in singing choruses to his guitar and Native American flute, recounting the tale of how the flute came to be, and how it brought him his lovely wife.  It was a wonderful end to a lovely day.
Day Three – morning
Annabel Fisher flew all the way from Vancouver to share with us what she learned, all the deeply personal muscling through, struggling forward, going at it alone, comparing herself to others, and doing what she thought she should be doing, only to find it unsustainable.  Her body stopped her, and she had to learn the subtle art of surrender, ease, and self-care to flow to healing with less push and more ease. A powerful life!
Rick Wilkes joined us on Skype, demonstrating how he uses
  movement, fluidity, and Tapping to embody and bring about emotional goals and desires. He invited us to join him, visualizing an environmental journey that ultimately led back to ourselves.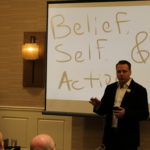 Dapper Gene Monterastelli dazzled with his systematic approach to overcoming un-useful beliefs. He shared with us the best questions he's found for facilitating breakthroughs for both himself and his clients, and how the process allowed him  to turn their issues into allies.
Day Three – afternoon
And now, Drum roll… Last but by no means least…
Emily De Demko traveled all the way from Corfu, Greece, to lead us on a spiritual journey to Oneness with a deeply rejuvenating trip to her 'heart and soul lab,' where we got to experience our stellar natures. She also channeled for us, right here and there. A first in SEE history!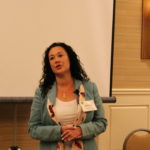 Kris Ferraro kicked butt – who said "as usual?!" – in her most vulnerable presentation, yet. Embodying the deeply chaotic and painful currents of the collective unconscious in her own life and body, she shares how she transcended pain and isolation through service, faith, and connection.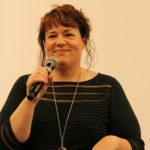 The indefatigable Jill Greenbaum once again captured the whole thing on a wall mural, pinpointing the lessons, words and gifts of the presentation.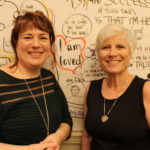 Then of course the famous raffle,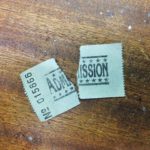 Then of course the famous annual raffle, which through the generosity of all of our presenters created a wonderful way to end the weekend, full of tangible and intangible gifts of all kinds to take back into our lives.
Hope you've enjoyed my 'weekend update'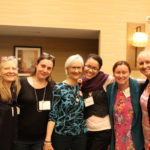 Lucie Monroe,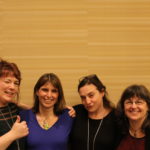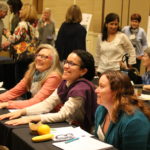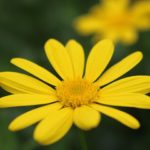 On a Somber Note, our colleague
Mary Taylor
suddenly left us this Autumn, a shock to all.  Her loving nature and work were a blessing to many of you.  
If you wish,
you may write condolences to her partner, here:  Joe Firth, oneAlumnus@gmail.com
Please be kind and send your thoughts and remembrances of Mary and his well-being, instead of questions?  Thank you!
MORE TO COME…
IF you are signed up on our Spring Energy Event.com website list; Jondi  will be sending out presenter hand-outs from the event, and watch this page for upcoming recordings, too.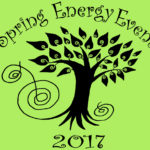 Thank you for the deep commitment by our members, presenters and volunteers.  You know who you are, and you are admired and sent deep gratitude! – Jondi Whitis, Host