Connection is based upon Relationship.
Healing is based upon the same thing. It can't happen with that connection.
So this year's gathering is all about that. RELATIONSHIP
The most important thing.
You don't want to miss this!
(You have registered, haven't you?  If not, see the pages to your lower right…..view this year's terrific line-up of healing professionals and topics!)
IF you haven't yet registered, act quickly to save your place, here.  It's easy: all you have to do is register, and you'll receive more information right away on the location, times, reserved room block and more.  ALL the information you'll need is on the pages below, lower right, or will be sent to you as soon as we get your registration.   
Then come back and listen to your next free recording and see what kinds of topics we're bringing you at our annual retreat.
Wise and wonderful Robin Bilizarian, an LCSW in a high trauma hospital, shared what's she learned with us in 2017;  

here's the recording:
Imagine what 2018 will bring!  Here's what we'll be asking about this year, at the 6th annual Spring Energy Event, April 13-15:
The myriad facets of Relationship:
The relationship we cultivate with ourselves as well as our clients;
Our relationships with the first, primary people in our lives
Relationships to our colleagues and other modalities in our field, and outside of our own particular field.
The relationship we have to our own bodies, its health creating a healing field between them, for our own well-being.
How to navigate the all kinds of relationships from the point of view of expending energy and resources.
Client relationships and creating healing alliances.
Our relationship to healthy wealth and receiving.
The kind of relationships we create forge and maintain in community.
Its endless, really.
It all starts April 13-15, in our same beautiful 2017 location –  same lovely property, comfortable rooms, delicious food and snacks.
All the best relationships will be there.  : )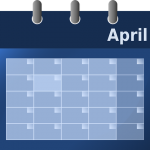 Take action, now.
rsvp, then block off your calendars for the once-a-year receive-a-thon that is TapFest's Spring Energy Event. Let this be the one time a year you shut off the work and demands, and simply receive from your community.
I'll see you and all my friends and colleagues there!