The 2019 Spring Energy Event this year: POSSIBILITY
Registration is OPEN, and we need you to register NOW:           
RSVP NOW, using the PayPal link below.  We must make our deposit deadline with the hotel venue, so we need you to do it now!  Only $50 saves your place; this is the registration fee and your access to the for our spectacular 7th year, April 5-7, 2019.    In your PayPal link, use the comments box to add your preferred name for name tag, preferred contact email, and preferred phone.  It's fast and easy, and the price is unbeatable!
YOUR DECEMBER RECORDING IS HERE, and more SEE 2019 information below it:
HOLIDAYS are about celebrations, and we do that in the company of those we love, belong to, work with and sometimes just began with.  We celebrate and observe traditions in RELATIONSHIP.  And no one is better at giving you practical information for navigating the waves of Relatio than Gene Monterastelli of TappingQandA.com   Here is Gene's timely and evergreen presentation on crating awareness for and better managing the energy of our relationships:
What's the 2019 SEE Plan?
Friday afternoon April 5th: We'll come back together again, greeting friends, making new connections, sampling the wares and talents of our colleagues, then join each other for a wonderful supper and mini-program in the evening.
Saturday, April 6th, after a celebrated breakfast buffet, we kick off the main program, with a rotating cast of terrific presenters, terrific snack breaks and a sumptuous lunch, afternoon program of workshops and fun in the evening with friends, and evening program.
Sunday, April 7th continues the 7th SEE with a full roster of presentations and visitations after breakfast, luscious snacks and a lovely luncheon, more interactive workshops and of course our celebrated door prizes that go throughout the weekend.
Many folks choose to stay and visit in the courtyard and pub on Sunday night; rooms are available for those who want to extend the weekend, plan to attend the traditional Monday workshop, or have next day travel arrangements.
Monday, April 8th there is a traditional after-SEE workshop, usually featuring a guest presenter or with SEE host Jondi Whitis.
Claim your spot for 2019, right here:
Who's Coming?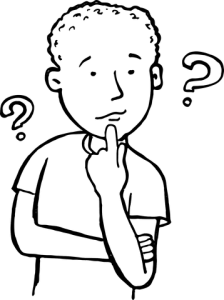 As usual, the mix of presenters at SEE is a purposefully curated collection of people from our own community, new developments or modalities, deeper investigations on popular topics, guest speakers from afar, and founding members.
You'll find an ever-growing list of presenters over to your right, under the 2019 Presenters tab, as invitations are answered and confirmed.  We can guarantee you this: it's better every year! (If you've never been check out our Testimonials, too!)
This year's theme is POSSIBILITY!  What might be Possible for you? Your clients?  Your business? Your unique purpose and dreams? 
Contact SEE founder and host Jondi Whitis here: Jondi@Tapfest.com