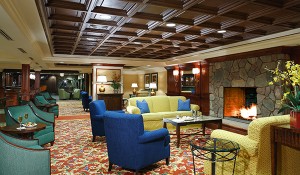 You can reserve your place now for the 2014 Spring Energy Event!  April 17-19, 2015
We'll be meeting in the modern, all-inclusive Villa Roma Catskill Mountain resort, in Callicoon, NY, near Monticello.
Special pricing is available, and you can reserve your place now with our earlybird code:  10T7PN
If you encounter any problems reserving, call for help: (800) 727-8455 ext. 1 to reserve your room for this year's Spring Energy Event, our USA EFT gathering.
You can choose a double, to room with a friend*, or select a private room.  Special pricing for our event includes all meals and coffee/snack breaks.  Most special needs meals can be accommodated, with notice at time of reservation. Your deposit of $50 reserves your place!**  Cost break-outs are below.
As in the past, we'll have an incredible array of speakers and presentations, including special guests and giveaways.   The program begins on Friday evening with a welcome dinner, selection of speakers and tapping circles.  You'll find a big selection of activities and programs all weekend long; our program ends Sunday at 5pm. ***
More details on the schedule  and guest speaker topics will be released later this Winter.
COST BREAK-OUT FOR 2014 Spring Energy Event, April 4-6:
Best deal in the house: Grab a rommate*, book a double.  All meals, programs and hand-outs, Friday afternoon through Sunday afternoon (and 6 meals!) are only $350.
Or, if you prefer a private room, we can do that, too. Private room, all meals, programs and handouts, Friday afternoon through Sunday afternoon, only $450.
Day-trippers can also rsvp here, although we hope you'll decide to stay and join the weekend-long 'TapFest' with us. Program, all hand-outs  and meals, both Saturday and Sunday are only $220.  If you can only come for one of the weekend days, the Program, HandOuts and meals are only $110. Please use the same reservation number, 800.727.8455, speak with Tiffany, at the Reservations desk, to reserve for Program only (both days or one), and leave your $50 deposit.**
As we get closer we'll have information on our recommended transportation ideas. For planning purposes, this year's Spring Energy Event gathering is near Monticello, NY, in the Jefferson County area of the Catskill Mountains.
Contact Jondi@TapFest for more information, or if you'd like to volunteer for the organization committee.
* When reserving a room with a friend, please tell the Reservations desk the name of the friend you wish to room with, to avoid confusion and double-booking, as the number of rooms are limited.
** DEPOSITS:  By special arrangement, we are splitting the deposits to make things easier.  Of the $150 deposit necessary, we've arranged for you to leave only $50 to reserve your space, with the deposit balance of $100 not due til April 1st.  We'll send you a reminder the last week of March.  Please note that deposits are refundable up to 1 week before the event, less $50 for administration fees.
** You may elect to stay and eat dinner before you leave, or even stay for another night and depart on Monday.  Please tell the Reservations desk if this is of interest to you.