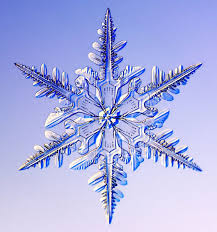 It's getting closer and closer!
(And your new recording is here, too!)
Our annual Spring Energy Event is April 17-19, in Callicoon, NY
Have you seen the great line-up coming to meet you? We are making good on this year's theme of E-X-P-A-N-D, in every way you can think of that!  Exciting, expert presenters are coming from all over to show you what they know, help you develop a whole new awareness, new additions to your toolbox and point of view, and even a great sense of relaxation and fun, for those joining us on Friday, the 17th.
A growing list of the presenters is in the column to your right, titled Scheduled Speakers.  EFT Master Jacqui Crooks returns to our gathering, along with a host of new experts, authors and practitioners.  We're creating a weekend to remember, one that will serve you and stay with you all year long, as you serve others.  It's all for you, so make sure you reserve your space right away!
And now it's time to quickly reserve your place – click this link!  Then scroll down to the blue banner that says Make a Reservation; simply put in your dates and room preference, add our special pricing code 10T7PN, and the name(s) of your roommates, if sharing a room.  That's it!
As you wait for February's chill to fade, enjoy this month's recording, featuring long-time tapper and Borrowing Benefits group leader, Ted Robinson.  Ted's newest adventures from his Healing Center feature an exciting new product he'll unveil in April.  Today you'll find Ted is talking about the art of Seeing Through the Eyes of the Divine.  Find out what that's all about, here.
Spring is coming in just a few short weeks, and with it, The Spring Energy Event,    April 17-19.
It's time to save your spot, here.
Scroll down to the blue Book-A-Room banner and use our special Spring Energy Event code, 10T7PN. (If sharing a room, only 1 needs to book the reservation; use the comment box on your reservation to add the name of a Roommate friend or colleague.)
                Important:  Please Do This –
1. Call at least two friends or colleagues and invite them to attend the gathering with you.
2. Pass along this email or link to your list or blog.
3. RSVP to hold your space here, scrolling down to the blue Book A Room banner; fill out your dates; add our special fee code, 10T7PN (If you're sharing a room, only one of you needs to book, but put the other person's name in the comments box at the end so we'll reserve space for both.)
4. If you'll be driving, let us know if you have space in your car, to keep you company and share the cost – surprising friendships have begun this way!
5. If you have any special food needs, write that in your comments box, too, and let us know –  we'll do whatever we can to make you comfortable.
6. Get ready for an extraordinary weekend of rejuvenation, surprise, support and expansion, on all levels.
With great appreciation and anticipation,
Jondi Whitis, Host, The Spring Energy Event
 The January's recording is from…me!  Jondi Whitis.  And I'm talking about one of my favorite subjects, developing Presence, in service of this great work we all do.  I hope you enjoy it:
 The original Gathering in the UK was fantastic; I was so happy to  meet all of my global TapFest friends and colleagues. Hosted and founded by EFT Master Gwyneth Moss, we spent a beautiful weekend in the ancient seat of English power, York.
From mideval walls, gates and cobblestones to ancient Viking digs, to high tea at world-famous Betty's, there was beauty and fun wherever we looked.  My fellow Yanks Gene Monterastelli and Kristen Ferraro had great presentations and the three of us met so many kind, friendly (and famous!) tappers.  Such a joy and an honor to be a part of it all; I'm betting some of them will come see us, in 2016.  You should definitely consider joining the original gathering; make plans to go next January and see for yourself!  (A delightful hint: If you fly IcelandAir, you'll see fly by amazing volcanos and another treat – they've decorated the aircraft 'ceiling' with a play of lights emulating the aurora borealis!  Loved it!)
I'm looking forward to seeing you in April; it's not long, now! This year Friday has many things on the docket to please and relax you, so come early!
If anyone would like to help, I can definitely use a team to help by taking a shift at the check-in table before we start, and the speakers' product table in the big room, during the event. Thank you in advance for your generous spirit of community, helping us put our own gathering together.
Gentle reminder – please invite some friends, and let us know if you've got space in your car, from wherever you're starting out. Great friendships have been forged this way!
Until then, keep tapping and stay warm! : )   – Jondi & the S.E.E. team